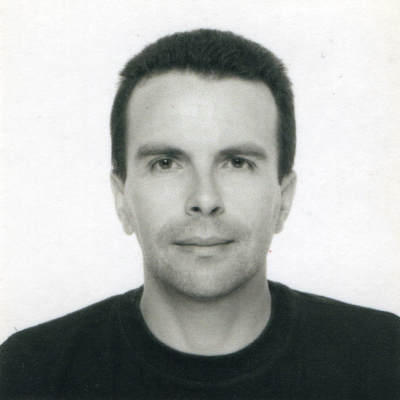 I am a Surveying Engineer graduate of the National Technical University of Athens and I hold a master's degree in Public Organization and Administration of the University of Peloponnese. I have a good knowledge of English and Geographic Information Systems (GIS). I also have a very good knowledge of many software (PC) such as: word processing, spreadsheets, image – audio – video processing, GIS software, cad type design programs, etc.
Since 2001 I serve in the Department of Spatial Planning of the Municipality of Kalamata (formerly SE of Messinia). From 2016 until today I am the head of the Department and for a period (2019) I have been the deputy director of the Department of Urban Planning. During the performance of my official duties I have participated in a number of committees. I often participate in the committees in the capacity of chairman. I have also taken part in a series of trainings such as: Spatial Planning, Urban Planning Legislation, Geographic Information Systems, Website Design and Construction, etc.
I have previously served in the Ministry of Culture serving in the area of the South Slope of the Acropolis. I have acquired the rank and experience of Probationary Reserve Officer during my tenure in the Army (Engineer Corps). I am on the list of experts of the Kalamata Court of First Instance and I have prepared several expert reports assigned to me by the Court.
I am involved in mountaineering, running, cycling, winter swimming, photography, writing, video editing, directing, volunteering, environment and culture. From 2012 until today I am the president of the Mountaineering Association of Kalamata and since 2004 I participate in the board of directors of the association. I have experience of ascents (organization – participation) in the whole of Greece and in high altitude missions around the world (Himalayas, Pamirs, Andes. Caucasus, Alps etc). Ι have also developed strong voluntary action in the recording, protection, signaling, highlighting of hiking paths and in matters of environment and civil protection. I have completed a number of long-distance running competitions (marathon, etc.) both in Greece and abroad. In the period 2004 – 2006 I was a member of the Board of the Association of Health Runners of Messinia (SDYM). I use the bike on a daily basis in urban environment and often on long distances for sports and leisure.
Among other things, I have published photographs in exhibitions, magazines and newspapers, I have written articles and magazines, I have created a series of documentaries on a TV channel and I have created documentaries with participation in International Festivals.
My love for the environment and the natural way of life is great and is my main motivation for participating in actions aimed at preventing and reducing the climate crisis we are experiencing both locally and globally.